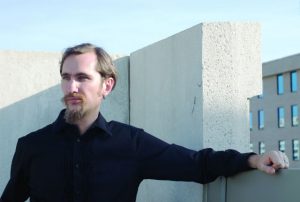 Eliot Bates (they/them) is an ethnomusicologist and recording engineer with a special interest in the social studies of technology. Eliot's research examines recording production and the social lives of musical instruments and studio recording technologies.
A graduate of UC Berkeley (2008) and ACLS New Faculty Fellow (2010), Eliot is currently an Associate Professor of Ethnomusicology at the Graduate Center at the City University of New York, formerly having taught at the University of Birmingham (UK), Cornell University, and the University of Maryland, College Park. Eliot was formerly the Vice-President of the Society for Asian Music, and served on the Board of the Society for Ethnomusicology.
Eliot has written two books: Digital Tradition: Arrangement and Labor in Istanbul's Recording Studio Culture (Oxford University Press, 2016), and Music in Turkey: Experiencing Music, Expressing Culture (Oxford University Press, 2011)—and, with Samantha Bennett, co-edited Critical Approaches to the Production of Music and Sound (Bloomsbury Academic, 2018). Currently, Eliot is hard at work co-authoring a book with Sam entitled Gear: Cultures of Music and Audio Technologies, which is under contract with MIT Press.
When time permits, Eliot might be found performing or recording music on 11-stringed oud, on modular synthesizers, on a Korg Mono/Poly, or sounding nearly every object in the kitchen.
Current research projects
modular synthesis •• critical organology •• audio technologies •• ethnographic research methodologies